Most Americans support ongoing protests against police brutality, disapprove of Trump's response, new polls suggests.
The United States has been gripped by protests over the death of George Floyd, an unarmed Black man who died last week in police custody in Minneapolis, Minnesota, and police brutality nationwide.
US President Donald Trump has outraged faith leaders and protesters for walking to a historic church near the White House and creating a photo opportunity, just minutes after police used tear gas and flash bangs on peaceful protesters to clear the way for the rare walk.
Protesters are demanding all four officers involved be charged in Floyd's death. So far, only one - white officer Derek Chauvin, who knelt on Floyd's neck for nearly nine minutes as the Black man pleaded, "I can't breathe" - has been arrested and charged on Friday with third-degree murder and manslaughter. Medical examiners have ruled the death a homicide.
Those protesting against police brutality have been met with, at times, excessive force by authorities. Journalists have also been targeted by police. Officers have also been injured in the protests.
Protesters have remained undeterred by curfews and the presence of the US National Guard in some cities. Largely peaceful protests have turned violent, with looting and vandalism as the night raged on.
Wednesday, June 3
03:25 GMT
- Church leader: I was helping wipe people's tears away
Reverend Gini Gerbasi, the rector at St John's Episcopal Church of Georgetown, was at the scene when police began to clear protesters outside the historic Episcopal church near the White House for a Trump photo-op.
"I was completely stunned," she told CNN.
"I never would imagine that I would look up and see an entire line of police officers all in this heavy military gear, all black and these shields, literally, pushing and shoving and driving people off of the church patio. I looked up and there they were," she added.
"I was helping wipe away tears in people's eyes … and suddenly the police were pushing us back.
02:30 GMT - Thousands of protesters on New York City streets after curfew
Thousands of demonstrators protesting the death of Floyd remained on New York City streets after an 8pm curfew.
Mayor Bill de Blasio had doubled down on a citywide curfew, moving it up from 11 pm a night earlier, but rejected urging from Trump and an offer from Governor Andrew Cuomo to bring in the National Guard.

Donald J. Trump
✔@realDonaldTrump
NYC, CALL UP THE NATIONAL GUARD. The lowlifes and losers are ripping you apart. Act fast! Don't make the same horrible and deadly mistake you made with the Nursing Homes!!!
4:10 PM - Jun 2, 2020
on twitter
People marched in groups of thousands in parts of Manhattan and Brooklyn, as merchants boarded up their businesses. As the the curfew time arrived, many were still in the streets and continued marching, with officers initially standing by and allowing them.
But officers started ordering people to move along, and began taking people into custody. Demonstrators who had been on the West Side Highway in lower Manhattan were herded off, with parts of the roadway blocked off behind them.
02:15 GMT
- Most Americans sympathise with protests, disapprove of Trump's response: Poll
The majority of Americans sympathise with nationwide protests over Floyd's, according to a Reuters/Ipsos poll.
The survey conducted on Monday and Tuesday found that 64 percent of American adults were "sympathetic to people who are out protesting right now," while 27 percent said they were not and 9 percent were unsure.
The poll also underscored the political risks for Trump, who has adopted a hardline approach to the protests and threatened to deploy the US military to quell violent dissent - he faces reelection in November.
More than 55 percent of respondents said they disapproved of Trump's handling of the protests, including 40 percent who "strongly" disapproved, while just one-third said they approved - lower than his overall job approval of 39 percent the poll showed.
01:30 GMT
- Protest in DC mostly quiet
The protest in Washington, DC, lacked the tension of the previous nights' demonstrations. The crowd in Lafayette Park near the White House was quiet.
Instead of the spray-painted tags, the protesters went for colourful children's street chalk, writing Black Lives Matter slogans on the asphalt in front of St John's Church.
A demonstrator addresses the crowd gathered in front of a fence surrounding Lafayette Park outside the White House, in Washington, US [Jonathan Ernst/Reuters]
Protesters chanted and talked among themselves, most wearing masks, but not social distancing. The crowd started thinning out after a curfew went into place, although a core group of several hundred remained at the fence, chanting at the line of police and soldiers in riot gear on the other side.

00:45 GMT - George W Bush blasts crackdown on protests

Former President George W Bush said in a statement that he and wife Laura Bush "are anguished by the brutal suffocation of George Floyd and disturbed by the injustice and fear that suffocate our country."

Bush did not specifically mention Trump, but he called the harassment and threats toward African American protesters "a shocking failure".

"It is a strength when protesters, protected by responsible law enforcement, march for a better future... Those who set out to silence those voices do not understand the meaning of America - or how it becomes a better place," he said.

01:00 GMT - Floyd's hometown holds memorial march in his honour

Floyd's hometown of Houston, Texas, held a memorial march to honour him, attended by some 60,000 people, he mayor's office said.

Floyd lived most of his 46 years in Houston's historically black Third Ward neighborhood, located about a mile south of the park where the march began.
Tuesday, June 2
22:45 GMT
- US Park Police denies use of tear gas to clear protesters
Acting Chief of the United States Park Police (USPP) Gregory Monahan said security forces did not use tear gas against protesters near the White House on Monday, as has been widely reported by US and international media.
He also challenged the reported claim that the protest had been peaceful.
Moments before Trump was set to speak on Monday, law enforcement suddenly marched forward, directly confronting hundreds of protesters who had gathered to protest against the death of George Floyd. Many held up their hands, saying, "Don't shoot."

Donald J. Trump
✔@realDonaldTrump


Washington, D.C., was the safest place on earth last night!
184K
12:22 AM - Jun 3, 2020
via twitter
Soon, in images seen on live television, law enforcement officers were seen forcing the protesters back, deploying flash bangs and other riot dispersal weapons into the crowd.
After addressing reporters, Trump then made an unexpected walk from his residence, across Lafayette Park and to the historic St John's Episcopal Church, that was damaged during unrest the night before.
He paused for an apparent photo-op, posing with members of his administration, and holding up a Bible.
In the statement Monahan denied that the protest was peaceful saying, saying "violent protesters" began "throwing projectiles including bricks, frozen water bottles and caustic liquids."
"Intelligence had revealed calls for violence against the police, and officers found caches of glass bottles, baseball bats and metal poles hidden along the street," Monahan said.
Tim Murtaugh - Download the Trump 2020 app today!
✔@TimMurtaugh
U.S. Park Police confirms that "no tear gas was used by USPP officers or other assisting law enforcement partners" in Lafayette Park.
On what did the media base its sensationalized reporting that tear gas was used?
He said smoke canisters and pepper balls were used, but denied the use of tear gas.
Pepper balls and tear gas has largely the same effect. They both are aimed at irritated individuals eyes.
Monahan made no mention of Trump's walk to the church. Earlier on Monday, US media reported that Attorney General William Barr ordered the area be cleared just before the Trump spoke in the White House Rose Garden
21:45 GMT
- I want justice: Mother of Floyd's daughter makes heartbreaking plea
In an emotional plea, the mother of Floyd's daughter demanded justice for him, saying he was a good father who did not deserve to die face down on the pavement, pinned under the weight of three police officers.
With her six-year-old daughter Gianna clinging to her, Roxie Washington told reporters she wants all four officers involved in Floyd's death to be held accountable for his death.
"At the end of the day, they get to go home and be with their families," Washington said. "Gianna doesn't have a father. He will never see her grow up, graduate. He will never walk her down the aisle."
George Floyd's daughter, Gianna Floyd, age 6 holding her mother's arm during a press conference in Minneapolis, Minnesota, US [Nicholas Pfosi/Reuters]
Gianna clung to her mother, at times with a frown on her face.
"He loved her, he loved her so much," Washington said of Floyd's feelings for their daughter. "I'm here for my baby. I'm here for George because I want justice for him, and I want justice for him because he was good. No matter what anybody thinks, he was good."
21:30 GMT
- US Senate Republicans block bill condemning Trump on protesters
US Senate Republicans blocked a Democratic resolution that would have condemned Trump for the use of gas and rubber bullets against peaceful protesters near the White House.
On Monday, federal officials cleared protesters near the White House just before Trump marched through to pose holding a Bible outside a boarded-up church. That, and Trump's threat to deploy federal troops to quell unrest, has deepened outrage among protesters.
Police clearing demonstrators gathered during a protest over the death of George Floyd, near the White House in Washington. [Alex Brandon/AP Photo]
20:30 GMT - Indianapolis mayor extends curfew for 3rd night
Indianapolis' mayor extended an overnight curfew into a third night.
Mayor Joe Hogsett's office said officers would continue to use an "education first" approach before arresting people who violate the curfew, which will run from 9 pm Tuesday until 6 am Wednesday.
During the curfew, residents cannot travel on public streets or be out in public unless they are traveling directly to or from work, their jobs involve travel, are seeking medical care or are fleeing danger.
20:25 GMT
- New Jersey to overhaul police use-of-force guidelines
Citing Floyd's death, New Jersey Attorney General Gurbir Grewal said the state will update its guidelines governing the use of force by police for the first time in two decades and will move to require a statewide licensing program for all officers.
"To the thousands of New Jerseyans that assembled peacefully this week let me be clear: we hear you, we see you, we respect you, we share your anger and we share your commitment to change," Grewal said during a news conference.
Protesters rally against of George Floyd, at Foley Square in the Manhattan borough of New York City, US [Mike Segar/Reuters]

20:20 GMT - Governor says Texas won't seek military support for protests

Texas Governor Greg Abbott said his state would not request military support after President Donald Trump threatened to deploy troops across the US to confront protesters.

Abbott also said he was not asked to send Texas National Guard members to the District of Columbia after days of violent demonstrations there led to fires, destroyed businesses and the use tear gas and flash bangs, including on peaceful protesters.
20:15 GMT
- US attorney general asked for protesters to be pushed back
US Attorney General William Barr personally asked for protesters to be pushed back from Washington's Lafayette Square the Washington Post reported, just before Trump spoke from the White House Rose Garden.
Demonstrators walking in downtown Washington near the White House as protests continue over the death in police custody of George Floyd, in Washington, US [Jonathan Ernst/Reuters]
Following a brief speech on Monday, Trump walked out of the White House, with a heavy security detail, across Lafayette Square to St. John's Episcopal Church, where he stopped in front of boarded-up windows and held up a Bible for cameras before walking back to the White House.
The Washington Post reported that Barr made the request about pushing back protesters from the square after finding a previous decision to widen the security perimeter around the White House had not been acted upon.

20:10 GMT - Facebook staff walkout, Zuckerberg defends no action on Trump posts

Facebook CEO Mark Zuckerberg told employees that he stood by his decision not to challenge inflammatory posts by Trump, refusing to give ground.

A group of Facebook employees - nearly all of them working at home due to the coronavirus pandemic - walked off the job on Monday.

They complained the company should have acted against Trump's posts about protests containing the phrase "when the looting starts, the shooting starts."

Zuckerberg told employees Facebook had conducted a thorough review and was right to leave the posts unchallenged, a company spokeswoman said. She said Zuckerberg also acknowledged the decision had upset many people working at the company.


19:25 GMT - Minnesota files rights complaint against police in Floyd's death

The state of Minnesota filed a human rights complaint against the Minneapolis Police Department in the death of George Floyd.

Governor Tim Walz and the Minnesota Department of Human Rights announced the filing at a news conference.

The department enforces the state's human rights act, particularly as it applies to discrimination in employment, housing, education, public accommodations and public services. Mediation is one of its first-choice tools, but the cases it files can lead to fuller investigations and sometimes end up in litigation.

The investigation will examine the" department's policies, procedures, and practices over the past 10 years to determine if they engaged in systemic discriminatory practices," Walz says.

The Minneapolis Police Department has faced decades of allegations brutality and other discrimination against African Americans and other minorities, even within the department itself. Critics say its culture resists change, despite the elevation of Medaria Arradondo as its first black police chief in 2017.

Arradondo himself was among five black officers who sued the police department in 2007 over alleged discrimination in promotions, pay, and discipline. They said in their lawsuit that the department had a history of tolerating racism and discrimination. The city eventually settled the lawsuit for $740,000.

18:41 GMT - Ohio's GOP senator says military shouldn't be sent into his state

Ohio's Republican senator said Tuesday the US military shouldn't be sent into his home state.

"That should be a local decision," said Rob Portman, who lives in the Cincinnati area. "It should be what the mayors and governors want ... I don't see that happening right now. ... The National Guard certainly in Ohio is capable of handling the situation."

Trump is vowing to send the military into states to quell protests over the killing of George Floyd in Minneapolis police custody if state authorities don't restore order.

Questioned sharply by Ohio reporters about the president's recent actions and rhetoric, Portman said he agrees with Trump on such positions as expediting the federal probe of the latest death of a black person in police custody and on the need to stop violence.

"But I do believe he can and should do more ... you know, words matter. And we need to be sure we're not inflaming this situation," Portman said. "This is a time for healing, it's a time to calm things down so we can have a dialogue. And I think that's what's needed right now."

17:25 GMT - Democrats plan to introduce legislation in response to George Floyd killing

US House of Representatives Speaker Nancy Pelosi on Tuesday promised legislation on racial profiling and other issues raised by the police killing of George Floyd, while other lawmakers warned against using troops to quell protests sweeping across the United States.

House Democrats are mulling proposals on a number of topics. But Pelosi described the racial profiling of suspects as a "universal" issue "that we must be rid of."

"In a matter of just a short time ... decisions will be made and I think the American people will be well served," she said.

Pelosi and other Democrats attacked President Donald Trump's handling of protests after tear gas and rubber bullets were used to clear peaceful protesters from outside the White House, just before he marched through the area and posed at a church with a Bible.
17:02 GMT
- Biden levels blistering attack on Trump for church photo-op
In his first major address in weeks, former Vice President Joe Biden on Tuesday promised not to "fan the flames of hate" if elected president and instead seek "to heal the racial wounds that have long plagued" the United States.
Biden, a Democrat who will most likely face the Republican Trump in the November 3 election, was particularly critical of the president's decision on Monday to stand for a photo beside an historic church across from the White House after law enforcement authorities tear-gassed protesters to clear the area.
"When peaceful protesters are dispersed by the order of the president from the doorstep of the people's house, the White House - using tear gas and flash grenades - in order to stage a photo op at a noble church, we can be forgiven for believing that the president is more interested in power than in principle," Biden said.
16:50 GMT
- Floyd public memorials, viewings announced
The lawyers for Floyd's family have released the details for the public memorials and funeral for Floyd
Minneapolis, Minnesota, Memorial:
Date: Thursday, June 4
Time: 1pm (18:00 GMT)
Raeford, North Carolina, Public Viewing and Memorial:
Date: Saturday, June 6
Time: Public viewing 11am – 1pm (15:00-17:00 GMT)
Memorial 3pm (19:00 GMT)
Protestors gather near the makeshift memorial in honour of George Floyd marking one week anniversary of his death in Minneapolis, Minnesota [Chandan Khanna/AFP]
Houston, Texas, Public Viewing:
Date: Monday, June 8
Time: 12 - 6pm CT (17:00 GMT-23:00 GMT)
Houston, Texas, Memorial:
Date: Tuesday, June 9
Time: 11am (16:00 GMT)

Benjamin Crump, Esq.
✔@AttorneyCrump
Please pray for the family as they prepare for
#GeorgeFloyd
's homegoing services. They will host public viewings and memorials in Minnesota, North Carolina, and Texas.
#JusticeForGeorgeFloyd
#SayHisName
#JusticeForGeorge
#JusticeForFloyd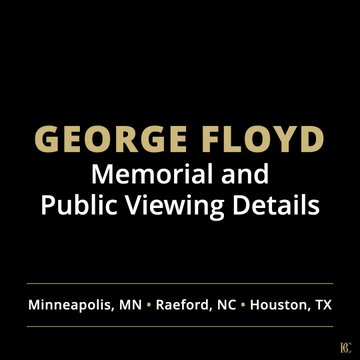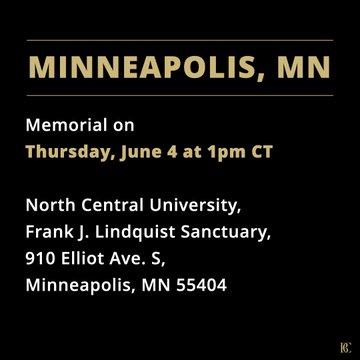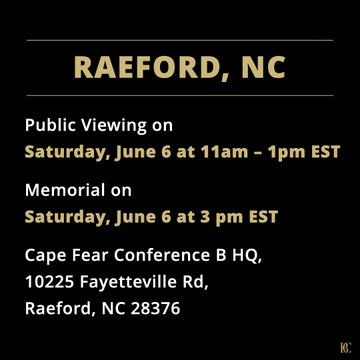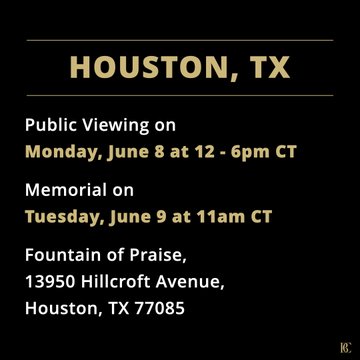 16:15 GMT
- NYC will be under evening curfew all week
New York's mayor extended an 8pm curfew all week in hopes of stopping destruction that continued overnight despite the city's efforts to stop protests over George Floyd's death from devolving into lawless mayhem.
"We're going to have a tough few days. We're going to beat it back," Mayor Bill de Blasio said at a news conference Tuesday as he announced that an 8pm-to-5am curfew would hold through Sunday.
The plan came after a night when chaos broke out in midtown Manhattan and the Bronx.
On Monday, an 11pm curfew - the city's first in decades - failed to prevent destruction as groups of people smashed their way into shops, including Macy's flagship Manhattan store.
Police said nearly 700 people were arrested and several officers were injured during the chaos Monday night and early Tuesday.

16:00 GMT - Virginia governor rejects national guard request

Virginia Governor Ralph Northam rejected a request from Secretary of Defense Mark Esper to send between 3,000 to 5,000 of the state's national guard to Washington, DC, as part of a massive show of force organised by the Trump administration in response to violent protests, according to Northam's chief of staff, Clark Mercer.

Mercer said Trump's comments to governors in a phone call Monday, in which the president said most governors were "weak" and needed to "dominate" the streets, played a role in the decision.

"The president's remarks to the governors heightened our concerns about how the guard would be used," he said.
15:34 GMT
- Faith leaders decry Trump photo op, police actions
Faith leaders in Washington, DC, have continued to express outrage over Trump's photo-op at the historic St John's Episcopal Church.
"I am outraged. The president did not pray when he came to St John's, nor as you just articulated, did he acknowledge the agony of our country right now," Bishop Mariann Edgar Budde told CNN.
Wilton Gregory, the Archbishop of Washington, meanwhile decried Trump's planned visit to Saint John Paul II National Shrine on Tuesday.
"I find it baffling and reprehensible that any Catholic facility would allow itself to be so egregiously misused and manipulated in a fashion that violates our religious principles, which call us to defend the rights of all people even those with whom we might disagree," Gregory, the first African American Catholic Archbishop of Washington, said in a statement.
DC Archdiocese@WashArchdiocese
.
@WashArchbishop
Gregory has released a statement on the president's visit to the Saint John Paul II National Shrine.
https://adw.org/wp-content/uploads/sites/2/2020/06/060220-ADW-Press-Release.pdf …

"Saint Pope John Paul II was an ardent defender of the rights and dignity of human beings," he added "His legacy bears vivid witness to that truth. He certainly would not condone the use of tear gas and other deterrents to silence."
15:30 GMT
- Music industry heavyweights vow to observe 'Black Out Tuesday'
The music industry is turning off the music on Tuesday and suspending business as usual to reflect and implement change in response to the death of George Floyd and the killings of other Black people.
Several top record labels organised Black Out Tuesday as violent protests erupted around the world, sparked by Floyd's death as well as the killings of Ahmaud Arbery and Breonna Taylor. MTV and BET went dark for eight minutes and 46 seconds (the amount of time a white police officer knelt on Floyd's neck before he died) in support of Black Lives Matter and racial injustice. Music-based companies Live Nation, as well as the Recording Academy, posted to social media that they planned to support and stand with the Black community.
15:28 GMT
- Minnesota attorney general working as fast as possible on decision on additional charges
Minnesota's attorney general says prosecutors are working as fast as they can to determine whether more charges will be filed against officers involved in the death of George Floyd, but they also have to work carefully and methodically.
Attorney General Keith Ellison was appointed lead prosecutor in the case Sunday. He told the television news programme Good Morning America on Tuesday that those who have culpability will be held accountable.
Minnesota Attorney General Keith Ellison answers questions during a news conference in St Paul, Minnesota [File: John Autey/Pioneer Press/AP Photo]
Ellison says despite the widely viewed bystander video of Floyd's final moments, cases against police are hard. He pointed to the deaths of Freddie Gray and Philando Castile, and the beating of Rodney King, as examples of cases where striking video of an incident did not lead to convictions of officers.
Ellison did not give a timeline for any new charges. All four officers have been fired.

15:18 GMT - Democratic leaders push back on Trump threat to deploy military

Kansas Governor Laura Kelly says that bringing the military "into this contentious moment" would do more harm than good.

Kelly on Monday expressed sympathy for George Floyd's family, families of other people killed by police and people outraged by Floyd's "tragic murder". She promised to work to address systemic racism.

"We need our leaders - myself included - to listen to those who felt their only means of being heard was to take to the street in protest," Kelly said after President Donald Trump threatened to deploy the military to states if they did not stamp out violent protests.

"We need action to change the systemic inequalities we have ignored for far too long. We need to stop with the divisive language and instead, come together and do what's right for our state," Kelly added.

She noted that Kansas protests have been peaceful and promised to work closely with local officials to ensure public safety.

Mayor Muriel Bowser, the Democratic mayor of Washington, DC, meanwhile, said on CNN on Tuesday that it is inappropriate for the military to be used for police work on DC streets.

"We don't think that the active-duty military should be used on American streets against Americans," she said.

"It's an inappropriate use of our military. And we have police in Washington, DC. We have federal police in Washington, DC, to focus on the federal properties, and that is an appropriate use. Police have policing power, and bringing in the military to do police work is inappropriate in any state in the United States of America without the consent of the governor, and it would be inappropriate in Washington, DC."

Trump has threatened to deploy the military if states don't take harsher measures to quell unrest.
15:00 GMT
- Area around White House sealed off
The streets around the White House complex were shut Tuesday morning, guarded by a mix of Secret Service officers and FBI agents.
Overnight, a fence was constructed around Lafayette Park and along 17th Street at Pennsylvania Avenue, two areas that have been focal points for protests.
The White House is visible behind a large security fence as uniformed Secret Service and FBI agents stand on the street in front of Lafayette Park in the morning hours in Washington, Tuesday, June 2, 2020, as protests continue over the death of George Floyd. Floyd died after being restrained by Minneapolis police officers. (AP Photo/Andrew Harnik) [The Associated Press]
A picture of George Floyd is posted on a boarded-up window, following national protests against his death in Minneapolis police custody, near the White House in Washington, DC [Jonathan Ernst/Reuters]
Demonstrators gather to protest the death of George Floyd near the White House in Washington, DC. Floyd died after being restrained by Minneapolis police officers [Evan Vucci/AP Photo]
Trump holds up a Bible during a photo opportunity in front of St John's Episcopal Church in the midst of ongoing protests over racial inequality in the wake of the death of George Floyd while in Minneapolis police custody [Tom Brenner/Reuters]

14:50 GMT - Man gives shelter to 70 protesters

A man in Washington, DC said he sheltered about 70 protesters in his home all night after they got caught between police lines after curfew.

Rahul Dubey told WJLA-TV he was sitting on his porch around 8:30pm last night when law enforcement officers began corralling protesters on his street. He let some sit with him, and helped others out through his back alley, but the situation then escalated when officers started pushing protesters to the ground and releasing pepper spray, creating a "human tsunami" that flooded into his home.

"I was hanging on my railing yelling, 'Get in the house! Get in the house!'" he told The Washington Post.

Officers also released pepper spray through the window after he closed the door, Dubey told WJLA-TV. The protesters inside the home screamed, and started pouring water and milk into their eyes, which were reddened by tear gas, in a scene he described as "pure mayhem".

The protesters left the home after 6am Tuesday when the district's curfew ended.

14:45 GMT - St Louis police fired on

Police in St Louis say officers in a marked police car were fired on early Tuesday from a car occupied by suspected looters.

The incident led to a chase that ended in the suburb of Jennings, where one of the suspects was shot. Police said the incident was separate from a shooting around midnight Monday in which four St Louis officers were shot and injured.

The Jennings shooting began when officers in a marked police car on the north side of St Louis - who were searching for looting suspects - were fired on from men inside a car, police said. That led to a chase that ended in Jennings, just north of St. Louis, when the three suspects bailed out of the car, and one was shot by a St Louis County officer, police said.

One man, identified only as 21 years old, was taken to a hospital with life-threatening injuries. Police said another man who had been in the car was arrested, and a third escaped.

No officers were injured in the Jennings shooting.

ZEERA AND NEWS AGENCIES